Homepage News - Deep Cleaning is a top priority
While the days of excessive use of hand sanitizer may be behind us, the latest launches from several different cleaning brands show that many of the cleaning habits picked up during the pandemic are here to stay. Consumers want heftier cleans, deeper cleans and continued sanitization, but with ease of use and plenty of convenience.
"We are seeing a need for a quicker, more efficient, non-toxic cleaning. Consumers are looking for ways to organize their cleaning products better and find multi-purpose," said Tom Barber, svp/product development at Bradshaw Home. He explained that this need has helped drive this year's launches, like the Casabella Infuse, which is designed to clean floors, windows and even countertops.
This is something that Elie Chemtob, CEO and co-owner of JEM Accessories, Inc., the brand behind AIWA's Relaunch, has also deemed a top trend in the cleaning space. "We have found that doubling up on cleaning, or products that are easy to use and provide a deep clean, are very popular, from an all-in-one vacuum/mop to a steamer for floors and tiled crevices," she said.
But, as in almost every category, a sustainable factor is a need and not a want. In addition to favoring goods that will deeply clean a multitude of surfaces, Barber noted that consumers also want said products to be environmentally friendly as well as gentle, citing a study done by Casabella in which 74% of consumers responded that the use of non-toxic cleaning goods was important to them.
"The lockdown forced consumers to think more deeply about what they needed out of their cleaning products: ones that are cruelty-free, free of toxins, and also provide a deeper clean," he said.
In addition to the non-toxic aspect of cleaning, consumers are continually looking at air quality and improvements in technology- both for home and away- that will allow them to feel confident they are breathing the highest quality air possible.
"Now more than ever, people are paying attention to air quality. They are digging deeper into what that means as well as how it may actually be affecting them and their health," said Steve Torbenson, president and CEO, RZ Industries. He explained that while the Pandemic made people hyper-aware of pathogens in the air, people are carrying those thoughts into their post-Pandemic lives. However, people don't want to trade one health solution for one health problem, for example, cleaner air but by using strong, toxic chemicals. "Ultimately, we are all looking for the same solution: lung health. The only solution is quality air purification in conjunction with safe, more natural cleaning products," he said.
Some other products showcased at The Inspired Home Show that tapped this trend:
RZ Industries: RZ Industries showed off its new RZ AirFlow. This new product is a portable air filtration product that easily fits in a suitcase or carry-on, designed to help clean the air in a hotel room. But, it can also be used at home for peace of mind. It is said the RZ Airflow can purify up to 99.97% of allergens and bacteria, reduces viruses down to .03 microns and cuts down on odors and stale air, all within 45 minutes of use.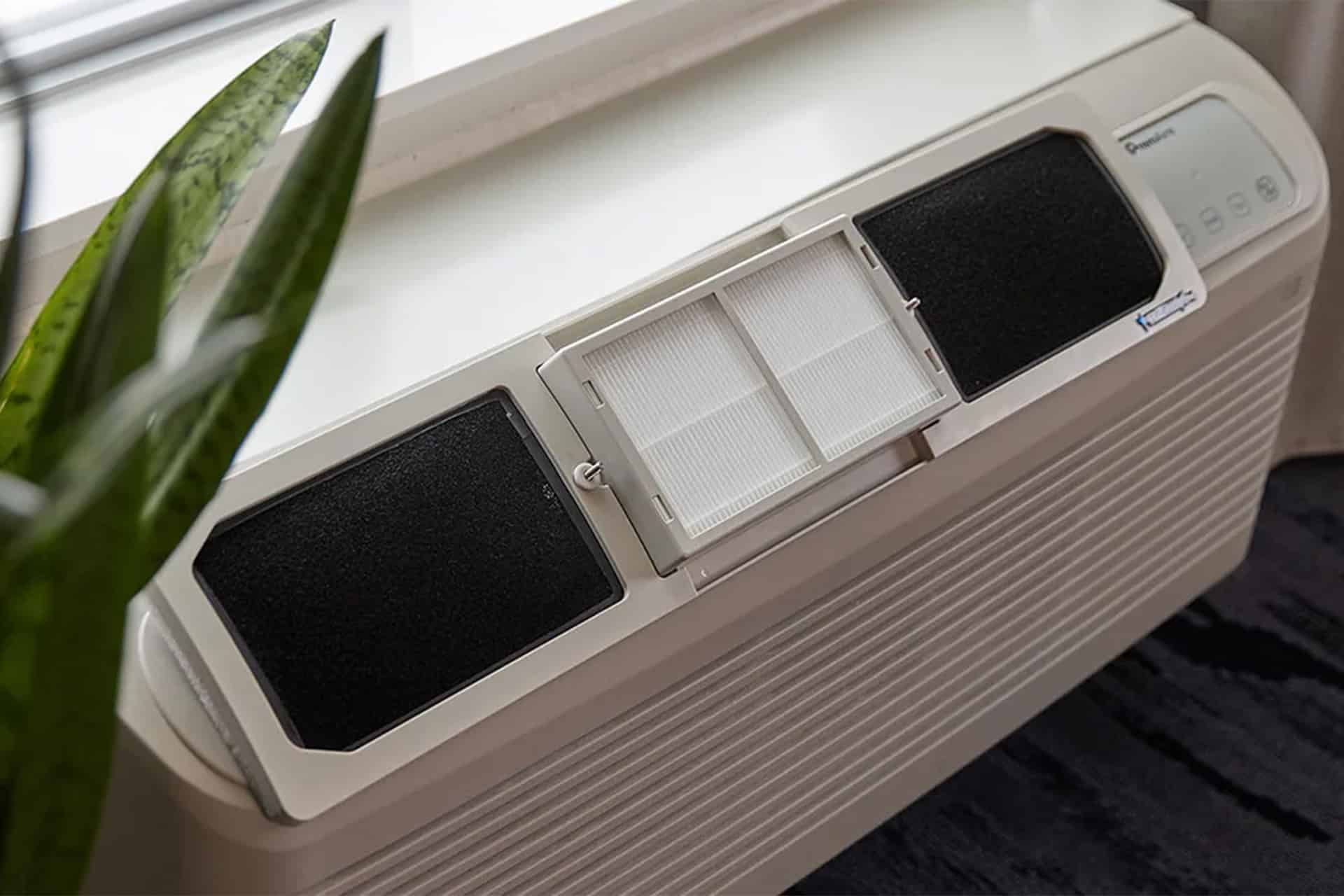 RZ Industries RZ AirFlow
By Emily Cappiello
Contributing Editor 
---