V2 VALVE RED: 

Customize your RZ Mask® with our new and improved 2.0 Dual-Exhalation Valve System.

RZ® Dual Valve Technology: 
A one-way airflow vent expels condensation keeping the mask interior dry. Each valve facilitates easy breathing outwards by optimizing airflow. An easy twist seal locks the inner filter in place and blocks unfiltered air.
Our 2.0 Replacement Exhalation Valves are made of thicker plastic, providing added durability. The 2.0 Replacement Exhalation Valves also hold the diaphragms in a section of the valve separate from the portion that opens to change the filters. This decreases the occurrence of the diaphragms going missing.
FEATURES:
+ 2 one-way Exhalation Valves per package (each includes valve and base)
+ Color - Red
+ 1.5" diameter in size
+ Compatible with all RZ Industries® mask models
*Valves only need to be replaced if they become damaged or if a piece goes missing. However, many like to customize their RZ Masks® with different color valves for added style!
*The replacement exhalation valves and caps cannot be used with NIOSH approved respirators.

SHIPPING:
+ First Class Shipping takes 3-7 Days
+ Priority Shipping takes 2-4 Days
+ Express Shipping takes 1-2 Days
+ International Standard Shipping to Canada an *estimated 10-14 days
+ Rest of the World *estimated 14-21 days
+ International Priority Shipping takes 5-7 Days
*International Customers: Please Note That You Are Responsible For All Duties/Taxes/Fees With Regards To Import Into Your Country.
Customer Reviews
Write a Review
Ask a Question
Filter Reviews:
bonus items
tie-dye mask
healthcare field
V2 Valves
worker
basis
Five
designs
breathing
best
03/04/2021
A P.

United States
I recommend this product
No rating at this time
Since I had to give a rating for this to post, 2 stars are given. I have not had an opportunity to use the V2valves. My fingers are not strong enough (have arthritis) and am not able to tighten them on to the mask. From what I understand, a smaller tool for the valve is in the development stage. If this product works like all your other products, yes I would recommend and give 5 stars.
03/03/2021
Michelle F.

United States
I recommend this product
Good Valves
I like these better then the ones it comes with. I think you should have an option or the originals should just disappear. These are the ones that should come with the mask.
03/02/2021
Ruben E.

United States
I recommend this product
My review
Valves are great. I will definitely purchase again.
02/04/2021
Patrick K.

United States
I recommend this product
Valves Good, Masks Not
The valves are a great addition to the mask, but the neoprene strapping continues to fail. I am on my third mask. The strapping tears shortly after purchase with little or no warranty.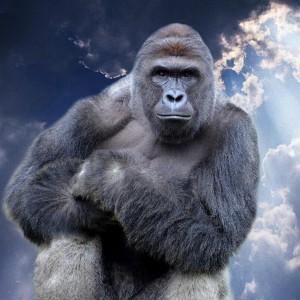 CB
02/01/2021
Chaz B.

United States
I recommend this product
Good not great
I've got about five masks from you guys I really like them they fit good Did you guys have sent me some extra inside filters that you tend to go through a lot because they can stick to your nose. I love my flame mask and my tie-dye mask the best they are the most comfortable. I wish you guys could send me more bonus items as I am in essential worker in the healthcare field and I utilize your masks on a daily basis. But I will buy more masks hopefully you guys have more designs